Loyalty Program Software….

Unlimited Email , SMS, 100% Automation
Welcome To FBM Rewards! 
Custom Automated Loyalty Program Software Formula!
Questions CALL …800-664-1214
Page Links You May Find Interesting
Here's the deal, after watching the video above, we understand the most important thing for us to do is make sure we answer any question you might have about FBM's Automated Loyalty Programs Software (FBM REWARDS). In fact, we're certain you already know that FBM REWARDS will help take your business loyalty and sales to a whole new level.
No sales hype here – below you'll find a monster list for all the FBM REWARDS software features found when you get started. All packages include: unlimited emails, sms text messaging and 100% automation features. We're certain you will not find another rewards program software on the market offering the rich features FBM provides. A complete description of each service package is found below.
* IMPORTANT NOTE, our Loyalty Programs Software Formula is available as a White Label Reseller Software. If you would like to learn more about becoming a White Label Distributor, please call 800-664-1214.


EVERYTHING you'll receive in FBM's Loyalty Program Software…
Total Loyalty Program Customization means everything is customized to your business….it's your top-of-the-line customized reward program, not some cheap reward software template. This is a loyalty rewards formula that works!
Web Based Software & Signup Forms means you can access the software anywhere: at work, at home, on your cell phone, at the beach ;)….anywhere with the internet! Web forms allow customers to join your rewards program on your website, mobile phone, or in your store. Unlimited Options!
Back-Office Automated Dashboard Tracking means all point tracking is automated. Simply collect transaction data at the counter via bar code scanning, POS integration or manually and let leave the rest to us. When you login to your account you'll see an easy-to-read statistical breakdown of everything from A-Z.
Unlimited Email Messaging & Custom Templates means all packages allow unlimited emailing messaging with the ability to create custom email templates. Spam users and abusers will be banned immediately.
Powerful SMS Text Messaging means all packages have sms text messaging ability.
100% Autopilot Email/SMS Custom Trigger(s) Settings means you control the trigger settings inside your loyalty program and the rules for each coupon discount.  Choose whether it's a one-time coupon or monthly repeat. You have complete coupon trigger control.
Custom Reward Surveys means you can create custom surveys. Reward customers for filling out surveys and see how they rate your services.
Refer a Friend Features means your customers can refer friends and receive (or not receive – you choose) bonus points for their referrals. Have your customers grow your business on autopilot!
Multiple Contact Lists & Segmentation gives you even more control. You may choose to send promotions to specific people that fit certain criteria. You have complete control like never before!
Targeted Marketing via Purchasing Patterns means our customized loyalty program software will drill deep into your customers buying patterns and help you  market these customers in a unique and tailored way. If you're able to let people know you care, your bound to make a fortune!
Social Media Integration posts offers to social media platforms automatically.
Franchise Scaling allows you to have one login and view hundreds or thousands of individual reward programs.
State of the Art Software. The Automated Loyalty Programs Software puts you in the driver's seat. The paramount features give you full control and customization.

*Note, our software is continual development, please make product suggestions. 

And…much, much more….

AUTOMATED WEB-BASED LOYALTY SOFTWARE
Web-Based Software give you the freedom and control to view detailed statistics anywhere you want. You can rest assure our databases are backed-up in the cloud, so if a power outage is ever experienced your data is never lost.
Web-Based Signup Forms give you the power to automate the signup process. Through the setup process, we'll create a customized web form to ask your customers any questions you choose. The web form is then placed on your website to automate the signup process.
Back-Office Automated Dashboard Tracking gives you the ability to login to your account see daily, weekly, monthly, and yearly revenue snapshots of your business success from the moment you join your new rewards program. You're able to view exactly how many new customers joined and how much NEW revenue has been created. Not only that, you can view average ticket prices, promotions sent, clicked, redeemed and…well…the list goes on and on…
Fast Back-Office Software Loading so your not wasting precious time waiting on software statistics. FBM Rewards is in the cloud, our servers are dynamic so no matter how big your rewards program becomes, we've got you covered.
MASS EMAILING & CUSTOM EMAIL TEMPLATES
Mass Emailing Broadcasting Features lets you send weekly or monthly email broadcasts to bring repeat business.
Custom Email Template Creation allows you to brand your business through emailing. Upload your your logo or banner and attach your company name. We can even import your entire webpage into an email template. Looking professional has never been easier.
On-The-Fly Promotions let's you create an UNLIMITED amount of discounts and coupon promotions that look professional. You don't have to be a photoshop guru to look professional, we've got you covered!
Dynamic Coupon Insertion Links let you select from pre-created discounts or promotions and insert the dynamic expiration links inside your email templates. Once clicked, the pop-up coupons display which can be printed or simply mentioned in the business location.
Powerful Segmented Emailing allows you to select and "segment" specific search parameters or customers to email broadcast if you do not want to email your entire contact list. Segmenting allows you to drill deep into your customer database. Combined with automation triggers brings serious web power to your business.
Dynamic Custom Fields allows you to collect any data you wish in a web form and personalize each email based on the information you've collected. You can also insert custom fields like signatures, first names, date of birth…anything!
Customizing your email subject headlines with a customers first name can increase open rates as much as 600%. We've designed this software to work SMART so you can get the best bang for your buck!

CUTTING-EDGE SMS TEXT MESSAGING POWER
SMS Text Messaging Works. Do you want immediate business? Run a promotion to your customer with a "Super Special" for today only. Having a 95% open ratio, you're bound to have customers knocking down your door.
Unlimited SMS Text Campaigns means you can create as many promotions as you would like.
Automated SMS Text Messaging means you can program text messages for future delivery.
Business Safety means our SMS Text message software allows users to unsubscribe to text message delivery at any time.
EMAIL/SMS "SMART" TRIGGER AUTOMATION
Email Coupon Trigger Automation means you can create an email campaign and automate deliverance frequency.
SMS Text Message Trigger Automation means you can create a text campaign and automate deliverance frequency.
Complete Back-office Automation means you can create promotions one-time and place the software on auto-pilot. Trigger responses based on "Smart" data collection and rules you create!
POS Integration means you can bar code scan discount coupons into the FBM Rewards system or data swipe reward cards. Alternatively you can manually input all data using the clients mobile number.
Each POS system is different and custom work may be needed for import/export features to work properly between POS and FBM Rewards Loyalty Programs Software.
CUSTOM SURVEYS BRING REAL RESULTS
Drag Drop Custom Surveys mean you pick and choose what kind of questions and type of questions to ask your customers. The survey forms are simple to create to send surveys on the fly. *Auto-pilot features.
A-F Grading Scale means you can quickly view overall performance from each question or drill deep and respond to troubled customers. The dashboard overview displays daily, weekly, monthly, and yearly results; download/export data and respond to customers if needed..
Bonus Survey Points means you can reward your customers with bonus points for filling out your surveys.
Survey Link Integration means your custom surveys can be integrated into any email template newsletter or sent as an automated response.
Survey Email Resolution means you can email respond your customers who have had a bad experience. If you're inclined, you can attach a special discount coupon to help resolve the issue. Feature rich loyalty program software!
SIMPLE POINT & CLICK DATABASE TRACKING
Simple Point & Click Tracking means our loyalty software is easy to navigate. Experience a rewards software developed for the end user "YOU!"
Multiple Media Promotion Tracking means you can run multiple promotion forms i.e. TV, Social Media, Newspaper, etc…and determine which medias are performing the best.
Detailed Email Statistics allow you to analyze what's working and what's not. Determine what promotions are bringing people through the door and capitalize on those forms of media and discounts.
Revenue Tracking allows you to see business growth. You're able to view all transactions from day one. See exactly how well the rewards program software is helping your business prosper.
Employee Usage Tracking allows you to run employee signup competitions and reward employees for signing up new customers into the reward program, or simply track who's doing there job and who's not.
Downloadable Reports give you a deep look into anything you wish to see. Sometimes a business owner enjoys analyzing statistics on paper, so we give you both options!
EXTRA LOYALTY SOFTWARE BONUS FEATURES
Unlimited Transactions 

means you have no caps and no bumps to the amount of business transactions you can post inside the software.
Refer a Friend Bonus Point Features means you have the ability to give bonus points (or not) to your customers when they refer friends.
Multiple Contact Lists & Segmentation means you can diversify you rewards program and specifically market to a group of members. Deep customization features bring a whole new level of power to the loyalty software.
Targeted Marketing via Purchasing Patterns is another rich feature that bring you rewards program to a whole new level. Market customers that make certain purchasing patters, all on autopilot!
Social Media Integration keep your rewards program relevant. Bring extra prospects into your business with added social media, all on autopilot!
Franchise Scaling means you can scale your rewards program as large as you need or create hundreds or thousands inside your franchise. Our software can handle the beasts of the beasts!
State of the Art Software means we grow with you. Are software is constantly under development and continually adding new cutting edge technology.
REWARD FEATURES COMING SOON!
Mobile Application means you can send messages to your contacts for FREE with the same open rates as SMS text messages. Customers can view their profile and points from the rewards mobile app.
GEO Target Coupons means you can GEO target offers to customers when they are close to your business.

Mutli-Level Rewards means you can create VIP level rewards programs that have qualification and re-qualification requirements. Market each level accordingly, offer bonus points per transaction at each level, and/or give special treatment in your business location.

Auto-Facebook Rewards Posting means Auto-Facebook Posting can occur when a transaction takes. The end-user (customer) agrees that you can post in their Facebook account. Once posted, the end-user receives bonus points for allowing you to post a comment and link in their account to all their friends. – 100% automated.

FBM Rewards Loyalty Software Program:
No matter how Big or Small your business, FBM Rewards has a has a loyalty reward program package suitable for you.
Remember, we're here to work for you.
IMPORTANT: What Happens if You Exceed Your Customer Cap?
If using PayPal as your payment method and you exceed your customer cap, you'll be sent an email and new payment link asking if you would like to increase to the next marketing level. If you are using ACH you will simply be bumped to the next reward program package.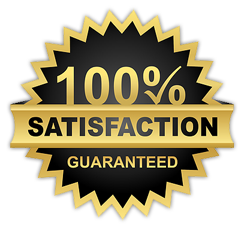 The 12 Month Satisfaction Guarantee
We believe in making our clients happy. If for whatever reason you are unhappy with service throughout your first 12 months, after the first 12 months we'll give your next 3 month's of service to you for FREE. We put our money where our mouth is and believe in great end-user experience.
Start a FBM Loyalty Software Program Today!
Between the video and details provided above, there should be no question what FBM Rewards Loyalty Program Software is, what it does, and what it WILL do for your business. Reward Program marketing using has never been so feature rich and cost effective for any business!
To get started immediately, click the "Get Started Today" button below.
We'll see you inside. 🙂
Powerful Loyalty  Software!
800-664-1214